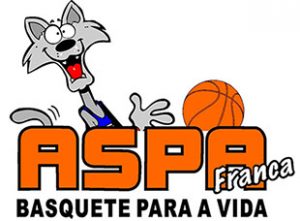 The City of France is recognized as the National Capital of Basketball, so Soft Works could not fail to contribute to this sport.
We signed a partnership with ASPA, aiming to help young people develop technical, social and communicative skills, essential for individual development and training for citizenship
Sport creates obligations, stimulates the intellectual and physical personality, in addition to offering real chances of social integration, it works as a differential in the formation of citizens and in the construction of a healthier society in every way.
The brilliant work carried out by ASPA starts in the periphery, encouraging the initiation of basketball learning in the male age group from 10 to 17 years old, forming teams in six categories: Sub-12, sub-13, sub-14, sub-15 and under-16, in search of the formation of athletes and good citizens.
They participate in official competitions of the Paulista Federation, Regional League and Games of the Secretary of Education. Students also receive special visits from professionals in the field who exchange experiences and tell encouraging stories for everyone.
These athletes receive training and preparation to participate in competitions with the aim of forming athletes ready for high-level sporting disputes, many of these young people will start to work professionally in the Franca Basketball team, as well as in several other professional clubs in Brazil and abroad.
Pedróca said:- "the quality is extracted from the number of practitioners"
Who was Pedroca?
Pedro Morilla Fuentes, known as Pedróca (1929-1993), former basketball coach, physical education teacher (graduated from USP).
He worked in Franca as a teacher, later becoming coach of Franca Basquetebol Clube, where he became one of its biggest idols.
Pedróca greatly contributed to the youth of Franca to adopt the practice of basketball as a habit, he influenced an entire generation, it became a culture, with his strength and courage he was able to turn a dream into reality (Franca – National Basketball Capital)
ASPA – Associação de Pais e Amigos do Franca Basquetebol Clube was born from the passion of the city of Franca for the sport.
It is a non-profit organization that for 19 years has been using sport as a tool for building values, developing consistent work of excellence, aiming, as a priority, at the development and training of citizens to practice the common good, solidarity and participation. collective.
For this, the association makes use of the development of four social projects: Basquete.com, Aspa Competition, Basketball Education, Aspa Citizen.
Discover the Projects, visit institutoaspa.org.br
Learn more – 6 decades of history of the National Basketball Capital