White
Black
Navy Blue
Ref. BB87 | CA 42.632
Ref. BB87 | CA 42.632
Ref. BB87 | CA 42.632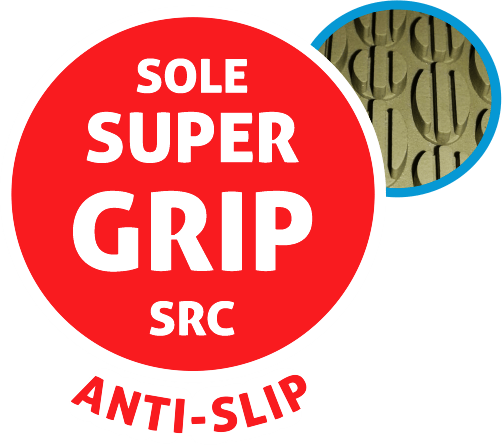 ANTI-SLIP SOLE - Patent M.U. BR 20 2015 018392-0 - PROHIBITED REPRODUCTION
Size 36 to 47 EUR
Ref. BB87 | CA 42.632
Long Barrel Boot without toe cap
Super light (EVA)
Comfortable
Easy Sanitation
Antimicrobial Upper
Antimicrobial Insole
Datasheet
| CA 42.632
The upper of Boot Soft Works is made of EVA (Ethylene Vinyl Acetate), a super light material, which allows extreme comfort and high impact absorption.
INSOLE – latex with fabric upper.
Contain antimicrobial that attenuates the odor on the feet.
INSULATION AGAINST THE COLD
ELECTRICAL INSULATION Class 0
BS/EN 13.832-2/2018
BS/EN 50.321-1/2018
RESISTANT TO CHEMICALS PRODUCTS
D – J – K – N – O – P – Q – R
ABNT NBR ISO 20.347/2015
The sole is made of a special rubber, with anti-slip resistant Super Grip Technology. Prevents slipping on the ceramic floor with a detergent solution and on the steel floor with a glycerol solution. SRC standard. Resistant to fuel oil spilled on its surface. Energy absorption in the heel region (the highest slip test level).
This clog has the comfort seal issued by the IBTeC (Brazilian Institute of Leather, Footwear and Artifacts Technology), a Brazilian body that performs comfort tests on shoes, granting them a certificate.
Both the EVA and latex with fabric upper insole contains antimicrobial additives in its formulation, that attenuates the odor on the feet and avoids infections.
Bactericide – The antimicrobial technology is used to combat Staphylococcus aureus bacteria (causing infections from small wounds) and Escherichia coli (precursor of food poisoning worldwide).
Properly approved in the EFFECTIVENESS AND ANTIMICROBIAL ACTIVITY TESTS in accordance with Standard "JIS Z 2801"
PHTHALATES is a chemical substance harmful to health causing negative effects on the Environment and Human Health. They are associated with the occurrence of reproductive problems in wild animals. In humans the effects can be: breast cancer, hormonal dysregulation and decreased male fertility (reduction in the number of sperm).
CLEANING – Easily washable, you can use water, soap, detergent, etc…
DISINFECTION – It is waterproof, its "composition" allows the use of Sodium Hypochlorite (Chlorine) in its most concentrated form or in diluted form, popularly known as Sanitary Water (Bleach) (2.5% chlorine). Both are very efficient due to their bactericidal power and low cost.
DRYING – Because it is waterproof, it is easy to dry, simply with a cloth or dry it in the shade. Do not dry it in the sun, do not put it in greenhouses, ovens, behind the refrigerator, etc…
Wear with cotton socks that absorb sweat from your feet, synthetic socks do not provide this benefit.